Barbara DeVeaux Griffiths Wins Beach Blanket Babylon Scholarship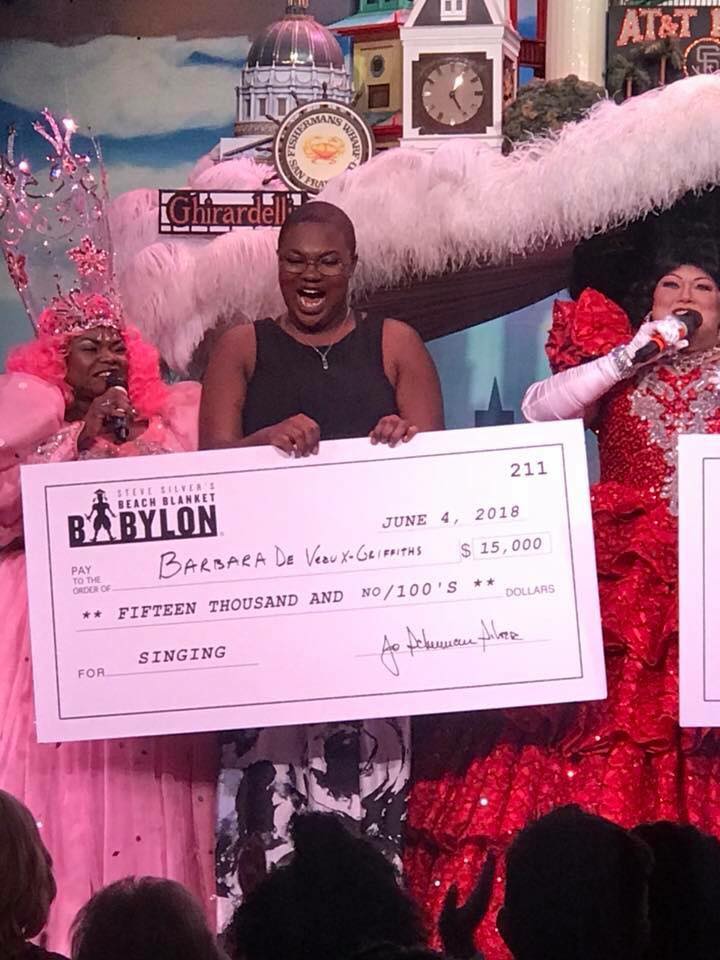 On June 4, 2018, Barbara competed for and won the $15,000 Beach Blanket Babylon scholarship for singing. This is a final touch on her acceptance and scholarship to the prestigious Baldwin Wallace University.


Know Your Options for College Majors in Music and Performance
May 31, 2016 from 7 - 9, Campolindo High School, Orinda
Panel Presentation and Q&A for Bay Area high school students and parents about college options in Musical Theatre/Acting, Vocal Performance, Instrumental Music, Conducting and Music Education. Training


Recent College Acceptances
May 15, 2016 Congratulations to Betty Schneider Voice Studio students who were accepted to the following colleges and universities:
Boston Conservatory
Carnegie Mellon
Chapman
Elon
Emerson
Fordham
Hartt
Ithaca
Marymount Manhattan
Montclair
Northwestern
NYU/TISCH
Pace
Rider
Sarah Lawrence
Syracuse
UCLA
University of Minnesota
USC
University of Michigan
Go class of 2019!

CSSSA Scholarship
Sept. 1, 2015 Grace Dolezal-Ng just received the 2015 Herb Alpert Scholarship for Emerging Young Artists in Theater. Congratulations Grace on this amazing honor!


Michael Feinstein Competition
May 8, 2015 Olivia Hytha and Michaela Marymor were selected to go to the Great American Songbook Competition in Carmel, Indiana. Thank you both for loving this music.


Theatre Bay Area Award
Sept. 19, 2014 Julianne Thompson Breton received the TBA Award for Outstanding Performance - Female Actor, Featured Role for her performance as Natalie in Next to Normal!


Michael Feinstein Competition Finalist
July 19, 2014 Jordan Plutzer performs in The Great American Songbook Competition held in Carmel, Indiana as one of 10 finalists.


Michael Feinstein Competition Finalist
May, 3, 2013 Morgan Rose is going to Carmel, Indiana as one of 10 finalists in The Great American Songbook Competition.